Posted on | May 23, 2018 | No Comments
The World Cup is now less than a month away, and with squad announcements filtering in, the excitement surrounding the event just went up a notch.
Perhaps the one fact which makes this tournament unique is that it is being played across four time zones. With eleven time zones in Russia, this World Cup could have been absolute hell for some. Fortunately, the action will be largely restricted to European Russia, but there is still a challenge for tournament coordinators.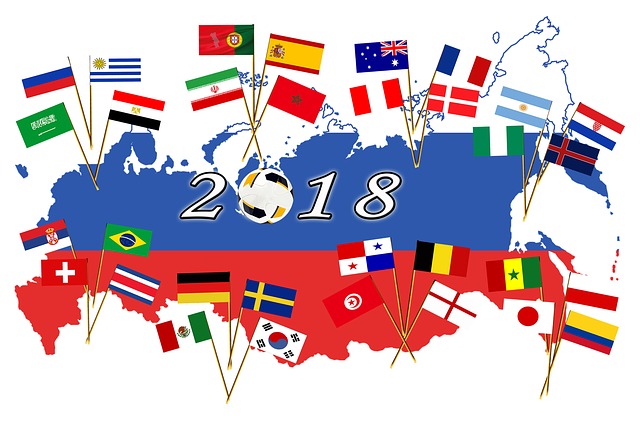 With nearly 2,000 miles separating the furthest west (Kaliningrad) and the furthest east (Yekaterinburg) stadiums, this tournament promises to show exactly how much logistical muscle FIFA now has.
In addition to the issue of time zones, there are four more talking points ahead of Russia.
Enter Iceland and Panama
There are two nations making a World Cup debut: Iceland and Panama. Yet, debuting teams seldom have as much expectation surrounding them as the Iceland squad does. Years of investment into Icelandic football, materialised by the presence of indoor training academies, finally paid off in 2016 with a run to the Euro 2016 quarter-finals. The Iceland team remained strong thereafter, and progressed as winners from their qualification group for the World Cup.
By contrast, Panama carries nothing in the way of expectation, and the squad contains no players with notable playing experience in the UEFA Champions League. Regardless, the history of the World Cup is awash with debutants that stunned. In the two World Cups of the 2000s, Senegal and Ghana both negotiated the group stages on their respective debuts. Going further back, another Central American nation did the same in 1990, with Costa Rica progressing after beating a strong Sweden side 2-1.
Exit the veterans
For England, Gary Cahill, Ashley Young and Jamie Vardy will be making their final appearance at a World Cup final. All are now in their thirties, but boast the type of experience that can galvanise younger players like Trent Alexander-Arnold and Ruben Loftus-Cheek.
There are also some well-known players within other teams, who have endeared themselves to Englanders through club-level heroics, and all of them will know that this summer's tournament represents their World Cup swansong. Belgian thirty-something duo Vincent Kompany (Manchester City) and Thomas Vermaelen (Tottenham) have been exceptional in defence for their respective clubs, and will certainly give Jamie Vardy a tough time, in the game that the World Cup spreads suggest will determine the winners of Group G.
Of course, there is one superstar who will be more eager than anybody else to win the World Cup on what must be his last attempt. Alongside a Lionel Messi who could still be game for 2022, Cristiano Ronaldo has been one of the most electrifying athletes of his generation. Without his influence, Portugal could never have won Euro 2016, and at the age of 33, it is now or never for '#CR7' to take the big one.
A poisoned chalice?
The last two World Cups have seen the reigning holders bow out at the group stage. 2014 saw Spain lose 5-1 to the Netherlands in a re-run of the 2010 final. It was a seismic result that propelled the Dutch all the way to the semi finals, but the tables have since turned again, with the Netherlands failing to qualify and Spain rampaging to top spot in the qualifiers.
In 2010, Italy fared even worse in their own cup defence, finishing last in a group containing an unfancied New Zealand side. Indeed, only Brazil's negotiation of the group stage in 2006 prevented this apparent 'curse' from being given an even deeper context. France's bottom-placed finish in the 2002 group stages is also an infamous example of how far a defending champion can fall.
Up for grabs?
There is better news, however, for 'seeded' teams – or teams drawn from pot 1. Since 1990, every cup-winning nation has been drawn from pot 1. Argentina is the last nation to defy the odds in that respect, doing so via Diego Maradona's heroics in 1986. Additionally, no team qualifying from the CONCACAF (North American), CAF (African), AFC (Asian) or OFC (Oceanic) regions has ever won the cup.
Speaking of trophies, the 'golden boot' carries a curse of its own, in that no player has won it alongside a World Cup winner's medal since 1982. Paolo Rossi remains the last man to pull off a personal 'double', but no man has ever managed to win it twice in a row. For that reason, James Rodriguez will be a particular person of interest this summer, having taken it in 2014 with six goals.

Comments