Posted on | June 21, 2018 | No Comments
Kalinic is Out of the World Cup
Croatia has decided to send Nikola Kalinic, who may from here on out be ever known as the Reluctant Substitute, back home, ending what turned out to be a very short stint at the World Cup in Russia rather disgracefully.
The striker refused to leave the bench during the game against Nigeria, and this was the straw that broke the camel's back, since he had done the exact same thing in a friendly against Brazil.
Dalic Confirms the Decision to Play Without Kalinic
Zlatko Dalic, the manager for the Croatian team, confirmed in a statement on Monday that the forward was no longer a part of the team. Dalic said that Kalinic had claimed he wasn't fit enough to head on to the field during the Group D match, which Croatia managed to win without the sickly striker, with a final score of 2 – 0.
Dalic Gives Some Details as to Why He's Booted Kalinic
Dalic said that Kalinic was warming up for the encounter with the Nigerians, and was scheduled to play during the second half. Apparently he then said that he wasn't able to, due to a vague issue with his back.
Dalic then stated that the same thing had happened during the Brazil friendly which took place previously in England, and had once again come up before the practice session prior to the game against Nigeria.
Dalic confirmed that he accepts Kalinic's self-diagnosis, but said that he needed players who were fit and ready to play, and that this is why he has chosen to relieve Kalinic of his position with the national team.
Dalic Didn't Make the Decision Alone
The Croatian Football Association has stated that Dalic consulted with his coaching staff before removing Kalinic. The decision was confirmed a few hours after rumours of the player's dismissal started circling in the press in Croatia.
After the match Dalic had alluded to a problem in the camp, but would not elaborate. He also would not initially respond to any questions regarding Kalinic.
A Disappointing Year for Kalinic
As punters who enjoy football thanks to the online betting NZ offers will know, Kalinic has played for Croatia 41 times, and has scored 15 goals for the team. But he last started for them in 2017.
Dalic has chosen to play Mario Mandzukic, from Juventus, as his main World Cup striker, and has put Andrej Kramaric from Hoffenheim in the support position.
This disgrace bookmarks what has been an anticlimactic year for Kalinic. The 30-year old player had a very underwhelming season when he was at Milan, on loan, scoring only six goals in the 31 games he appeared in.
Reports are suggesting that the player, formerly of Blackburn Rovers, may well be sold by his parent club, Fiorentina. There are apparently a number of Turkish clubs who have expressed interest.
As far as the Croats are concerned, they are going to have to see the rest of the tournament through with only 22 players, since no replacements are permitted at this stage.
Posted on | June 21, 2018 | No Comments
Interesting Facts About Football
As the World Cup unfolds in Russia, there are many people around the world who have started carefully planning their days around the various match timetables. Football is, as well all know, the single most popular sport on earth, so this should come as no surprise.
While the players thrill you with goals, kicks, upsets, and more, this article will help you pass the time between games, and fill you in on some lesser-known facts about The Beautiful Game.
● Football is a very old game. It originated in China, around 476 B.C.
● It the most played, and the most watched, sport on the planet.
● It is the world's most popular sport, with more than a billion people tuning in to view the matches on TV.
Quite a few of these will be punters enjoying a little added action thanks to the
markets that sports betting NZ and many other countries are providing.
● The largest football tournament ever saw a grand total of 5 098 teams take place. They all competed in 1999, in the second Bangkok League Seven-a-Side Contest. There were over 35 000 players on the field at one point or another!
● The most goals ever scored by a single player in one game was 16. Stephan Stanis, of France, was the man responsible, and he accomplished this feat in December of 1942, when he appeared for Racing Club de Lens.
● Video evidence has proven that the fastest-ever goal scored was a 2.8 second shot by Uruguay's Ricardo Olivera, in a game in December of 1998.
● Goalkeepers did not have to wear shirts coloured differently to that of their teammates until 1913.
● The average distance players cover during a game is 9.65 kilometers, or 5.9 miles.
● The first basketball game to ever be played used a soccer ball!
● The first Football Club in the World was the English Sheffield Football Club. It was established in 1857 by Colonel Nathaniel Creswick and Major William Priest, two officers in the British Army.
● Teams from Europe have managed to reach every World Cup Final, with the exception of those which took place in 1930 and 1950.
● The highest-ever scoring game was clocked in at 149 – 0. Stade Olympique de L'emyrne, a Malagasy squad, were scoring own goals as protest for an unfair decision that a ref had made in the game preceding it.
● Nigerian-born Chelsea player Celestine Babayaro injured his legs as he celebrated his first goal in a pre-season game, and Luigi Riva, of Italy, made a shot so powerful that he actually broke a spectator's arm.
● The first-ever black football player was a Mr Arthur Wharton, back in the 1800s.
● Pele coined the the phrase The Beautiful Game.
● Only Canadians and Americans call it soccer, and football is a different form of the game.
● England came up with the word soccer. It is a shortening of the phrase Association Football, which became Assoc Football, and then, finally Soccer. In the England of the 19th century it was common to add an -er sound to words that were shortened, Assoc became Assoc-er.
Posted on | June 21, 2018 | No Comments
Did Mexico's Win Over Germany Cause an Earthquake?
Late in the morning of Sunday the 17th of June, Mexico City's seismic sensors picked up what was reportedly a minor earthquake. But it was not triggered naturally, says the group in charge of monitoring the gauges.
The Institute of Geologic and Atmospheric Investigations in Mexico, the group in question, said that it has quite possibly been caused because of mass jumping. Apparently at least two sensors picked up the activity. The cause for the jumping?
The Mexicans Routed Germany
As football punters enjoying the World Cup thanks to Australian sports betting will be able to tell you, moments previously Mexico had managed to score a goal against Germany. The Mexican men's national football team scored against the European powerhouse in their Group Stage match in the World Cup in Moscow.
The Mexicans went on to to win the match outright, at 1 — 0, defeating the World Cup Champions and taking a place of pride in one of the biggest upsets in the history of Mexico's World Cup participation.
Clear Indications of How Much the Win Means
One need only glance at Mexico City's seismographs to get an idea of how important this victory was to the country. But there was a lot of other evidence as well.
After the final whistle blew, households all over the country erupted in celebration, with people pouring in to the streets to share their joy. Strangers embraced one another as family, and the jubilation went on for ages.
Finally Some Good News for Mexico
Car horns created a cacophony for a long time, and elated fans transformed public plazas into huge parties, with Mexican flags being waved, songs being sung, and chanting accompanying the celebratory drinks and sprays of foam.
This jubilation was obviously not simply about the win. For many, the victory was not just the first major World Cup surprise, but finally something for Mexico to celebrate in the face of grim news for the county alongside a political campaign season that is becoming progressively more toxic.
The elections are set to be held for July 1, and will decide on over 3 000 posts at local, state, and federal levels, including the presidency. And that's not even mentioning the gradually more outrageous, increasingly more disgusting propaganda being spewed by a certain Cheeto-coloured previous reality star who shall remain nameless here.
Juan Rodrigo Guadarrama, a 32-year old taxi driver in Mexico City spoke for many when he talked about what a wonderful surprise the win had been. He said he had initially not even wanted to watch the game, since he thought that there was no chance that the Mexicans would prevail, and he truly believed he would be watching the one and only game his national team would play. He said that the win has renewed hope for many, and spoke of it bringing people who are polarised and at each other's throats back together. He added that it made one believe that truly miraculous things were possible!
Posted on | June 8, 2018 | No Comments
Cesc Fabregas. Dani Parejo. Juan Mata. Ander Herrera. Pedro Rodriguez. Javi Martinez. Marcos Alonso. Hector Bellerin. Sergi Roberto. All names that any manager would love to have in their lineup, but names not even good enough to make Spain's 23. Despite all their midfield and defense riches, Spain's attack tells a different story. The 2010 winners are currently the 3rd favourites in World cup 2018 odds to win it for only the second time in their history.
Even in the Fernando Torres-David Villa peak days of yore, attack was perhaps never Spain's strongest suit. It showed – even in their victorious 2010 World Cup campaign, Spain only scored more than 1 goal in just 2 games – and won all their knockout matches by the same score, 1-0. But it was different back then – their USP – a midfield full of all-time legends in Sergio Busquets, Andres Iniesta and Xavi Hernandez, knew that they could take their time on the ball, patiently break teams down through their patented style of play, tiki-taka, and when the chance came, a world-class striker would be there to bury it.

But as Torres and Villa declined, Spain moved on. Necessity is the mother of innovation, as the saying goes. Vincent del Bosque trialled a striker-less 4-6-0 formation at Euro 2012, with a front 3 of David Silva, Fabregas and Iniesta – all 3 central midfielders by trade. Fabregas would be the central of the 3, and the La Roja's furthest forward player. The term "false 9" was popularized. Despite the flak del Bosque copped, it worked. Spain did not create many chances in the final third, played "boring" football, focused on keeping the ball than creating chances – yet they emerged comfortable winners, blitzing Italy 4-0 in the final.
Another major tournament saw another major change – as the 2014 World Cup rolled by, Spain again saw a change of guard in attack. Brazilian-born Diego Costa, previously snubbed by his nation of birth, obtained Spanish citizenship in the build-up to the tournament. Costa had had a sensational season in 2013-14 – his 27 league goals in 35 appearances not only gave Lionel Messi and Cristiano Ronaldo a run for their money in the Pichichi rankings, but also led Atletico Madrid to a sensational league title victory – ending the Barcelona-Real Madrid duopoly, and as far as a heartbreaking extra time defeat in the Champions League final to cross-town rivals Real.
But it didn't work out – champions Spain were dumped out in the group stage, after just 2 games. They were thumped 5-1 by an unfancied Netherlands before suffering a 2-0 defeat at the hands of Chile. Spain only scored 4 goals in the tournament, 3 of them coming in a dead rubber against group minnows Australia. Ironically, Costa ended the tournament goalless, while the old guard, Villa and Torres both notched a goal each in the final game. For a side that tailored their style of play around short passes, a true, traditional, big and strong #9 in Costa did not quite work out well, as he was continuously booed by the Brazilian crowd, who thought that he had "betrayed" his birthplace. The Brazilian crowd joyously celebrated as Costa missed a sitter against Chile –the match that saw Spain eliminated from the tournament.
Yet another big tournament, yet another striker. After a torrid 15-16 season with Chelsea, Costa was dropped from the Euro 2016 squad. Alvaro Morata, who had a fruitful Champions League for Juventus, but yet used sparingly in the league, and 35-year-old AritzAduriz were preferred. Morata scored 3 goals in the group stages, but failed to have any impact in the knockout stage as Spain were eliminated after a 2-0 defeat to Italy in the Round of 16.
Two years later, their seemingly eternal striker dilemma seems to have come full circle. Spain have gone back to Costa, with Morata dropped. The previous incumbent, Morata, had a torrid domestic season with Chelsea – the exact position Costa found himself in, 2 years ago, after replacing him at Stamford Bridge this season. Chelsea's club record signing at £60m,Morata couldn't have asked for the season he had at a worse time – scoring only 11 league goals, missing a whopping 17 big chances throughout the season, and going a period of 3 months goalless at a stretch.
Costa, himself, hasn't had much of a fruitful season either. Frozen out by Chelsea despite a successful 16-17 season where he powered the London club to a league title, he was sold back to Atletico Madrid. Atletico, facing a transfer ban, could not register him until January – so Costa went 6 months without top level football. Naturally rusty on return, he could only muster 3 league goals in 15 appearances. Spain's joint-top scorer in the qualifying (with Morata), Julian Lopetegui put his faith in him again, but it remains to be seen if he can deliver on the biggest stage of all with very little football and poor form behind him.
🔴⚪🔴 WELCOME HOME
😃🏧😃We've missed that smile, @DiegoCosta. #AúpaAtleti#BienvenidoDiegoCostapic.twitter.com/2Zt5NwnBKN

— Atlético de Madrid (@atletienglish) December 31, 2017

The other forwards called up, Iago Aspas, Rodrigo and Lucas Vazquez have all had respectable seasons domestically, but they are not forwards of the pedigree that will make defenders shudder in their boots – no one is quite yet established in the top tier, like Villa and Torres were back in 2010. Sergio Busquets, Andres Iniesta, Isco, Marco Asensio, David Silva, Thiago Alcantara, Koke, Saul Niguez – it reads like a who's who of the top midfielders of today, but for Spain to have a productive World Cup, this service needs to be converted by the men upfront. It remains to be seen how Lopetegui utilizes this crop of midfielders, with the famine of a harvest up top.
Article written by Shubham Singh
Posted on | May 28, 2018 | No Comments
With the World Cup squads having been announced in recent days by all participating nations, the excitement levels are going through the roof. The previous World Cup in Brazil saw many surprises, none more so than the host nation being embarrassed 7-1 by the Germans in the semi-final. The Germans went on to win the trophy against Argentina in extra time, in what turned out to be the most expensive football match ever in terms of ticket prices, with some going for as much as $20,000 a seat. We have taken a look some of the other fun World Cup facts: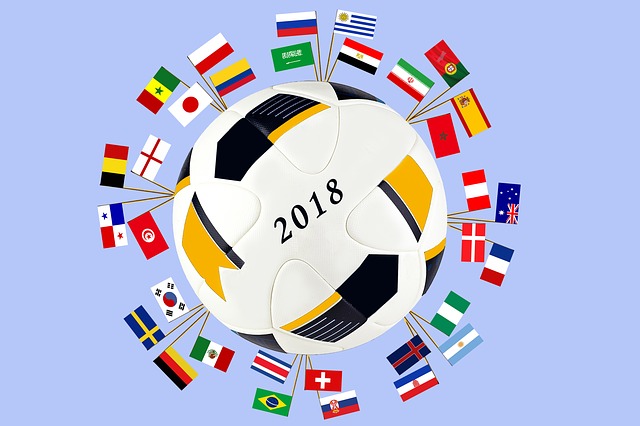 Stadium Distances
Unlike other sporting tournaments like the Olympics, the World Cup is evenly spread throughout a nation. Four years ago in Brazil, there were twelve different stadiums with distances as much as 2,000 miles between them. The journey from Porto Alegre to Fortaleza would have taken over 5 hours one way. Similarly, in Russia, the distance between Yekaterinburg in the east and Kaliningrad in the west is roughly the same distance as London to Moscow!
3.2 Billion Viewers
At the last World Cup in Brazil, a truly incredibly statistic was revealed, which was that almost half of the world's entire population tuned in to watch the event. When you consider that Brazil is widely regarded as the greatest nation to ever play the beautiful game, then it's easy to see why. Add to that the golden generation of stars such as Messi and Ronaldo at the peak of their powers, and an England team that somehow always manages to break our hearts!
Baby Booms
It has often been said that the countries that win a World Cup often experience a baby boom in the coming months. This has been noted for numerous countries who have had success in tournaments such as the French in 1998 and the Spanish in 2010. It's even happened for countries that didn't even win a tournament, but exceeded expectations. Nine months after Iceland's stunning victory against England in Euro 2016, hospitals all over the Scandinavian country were suddenly more inhabited than ever before!
3 Million Beers
At the 2010 World Cup in South Africa, a grand total of 750,000 litres of beer were sold at the stadiums, equating to roughly 3 million beers in total. While you may be thinking that's one hell of a collective hangover in the morning, 390,600 hot dogs were also sold, which must have taken the edge off somewhat!
European Dominance
Out of all the World Cup finals ever played, European teams have only failed to reach the final twice. European nations have won 58.8% of the finals matches that they've played in, and it is the Italians and the Germans who are the dominant teams on the continent with 4 titles each to their name and only 1 behind Brazil.
« go back
—
keep looking »