Posted on | October 10, 2008 | No Comments
Saturday night, Farul Stadium in Constanta will host the WC qualifying match between Romania and France, a match that could be decisive in establishing the hierarchy of the group.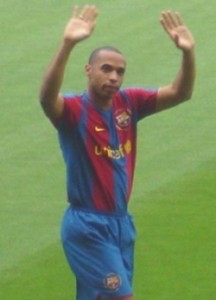 This match proves to be decisive also for the coaches because it's likely to see a dismissal after this match.
Both teams started the campaign with a failure Romania was beaten home by Lithuania with an impressive 3-0 while France lost 3-1 in Austria.
After two matches Lithuania leads the group with maximum points followed by Austria, Serbia, Romania and France each with 3 points. Faroe Islands is the last one with no pints.
Romania and France were in the same group at Euro 2008 in the so called "group of death" together with Italy and Netherlands. Both teams have disappointed, and the direct match was considered one of the weakest and boring match from the Europeans history.
This match would mean the return of some key players for both teams, Mutu and Chivu for Romania and Vieira for France.
This is a crucial match and a defeat would be a disaster for any of the teams.
Considering the importance of the game and the past results I would bet on a draw for this match.

Comments