Posted on | September 25, 2015 | No Comments
The three time Olympic medallist guided her horse to a dressage score of 43.0 and eighth place on day one of the horse trails, putting her in a strong position heading into Saturday's competitions with Germany's Michael Jung. Funnell, who can be booked through the celebrity talent agency MN2S, took silver for the team event at the 2000 and 2004 Olympic Games, and said she couldn't have asked for a better horse to have under her on Saturday on the world-famous Burghley cross-country course.
"The course is seriously hilly. The first three minutes is all pull up so we've got to be careful how we ride the first half of the course. It's a big course but Redesigned has excellent scope," said Funnell. "The biggest challenge will be controlling his enthusiasm. It's no secret that he's a big horse for me, but you couldn't be sat on a nicer one, really."
Burghley is one of just six, four-star rated events in the world each year, and prides itself on its tough cross-country course and world-class field. The multi-award winning Land Rover Burghley Horse Trials (LRBHT) has been established as a major international equestrian and social event in the Autumn Sporting Calendar for over 50 years.
Other than her success at LRBHT, Funnell has had a busy summer, riding for the August NAF Five Star Hartpury International Horse Trials, producing two excellent dressage tests to occupy both first and second place on the leaderboard ahead of the remaining competitors. Funnell hit the summit with 40.6 on Billy the Biz and also took second place riding rising star, Sandman7, with whom she topped the podium in the 3* at Chatsworth, with a score of 42.2.
Funnell was born in Crowborough, East Sussex, beginning her prosperous career at the age of 16, when she persuaded her parents to allow her to leave school to pursue the sport. She began training with Ruth McMullin, establishing one of the sport's most renowned training partnerships.
In 1999 she became European Champion at Luhmühlen, riding Supreme Rock, and again on the same horse in 2001 at Pau ("Les Etoiles de Pau"). She was a member of the British teams that won silver at the Sydney Olympics in 2000, bronze at the World Equestrian Games in 2002, and silver again at the 2004 Athens Olympics. In addition, Funnell won the individual bronze medal at Athens.

To add to her myriad of achievements, in 2003 she became the first rider ever to complete the Rolex Grand Slam of Eventing. Adding the Burghley title to her victories earlier in the year at Lexington and Badminton, Funnell earned a $250,000 bonus from Rolex and a place in the history books. As a result of her accomplishments she was voted Sunday Times Sportswoman of the Year 2003 and was in the top five of the BBC Sports Personality of the Year Awards.
Funnell's accomplishments also include winning the Badminton Horse Trials three times, in 2002, 2003 and 2005. She has won both the Blenheim venue and Windsor Horse Trials four times as well and is the only rider yet to do so.
Other than her sporting endeavours, Funnell has made a successful move into the media world via gaming and writing. Ubisoft has released a number of horse videogames starring Pippa Funnell since 2005, including the Pippa Funnell: Stable Adventure on Game Boy Advance, and most recently, Pippa Funnell: Ranch Rescue, released in 2007 on PlayStation 2 and Nintendo Wii. Funnell has been featured on DVDs produced by Equestrian Vision, including Pippa Funnell, Road to the Top and The Funnell Factor.
Pippa Funnell is also the author of the popular series of children's books called Tilly's Pony Tails, published in the UK by Orion Children's Books.
Pippa also finds time to appear as a guest speaker for many events throughout the country. If you would like to book Pippa as a celebrity for your event, please contact one of MN2S's agents.
Posted on | September 9, 2015 | No Comments
It seems to be the season of those three reel slots, as Realtime Gaming has launched a feature just after Rival Gaming, making their job harder and making players choose between one of these two. Rich and fun filled three reel slots are what Realtime Gaming can offer by the title of Jumping Beans, a game that's created by them in the Mexican theme, for the beans in Mexico.
It is all of this thanks to Casino.netbet.co.uk and it is available there.
The first thing that you should know for the Jumping Beans is that all five lines have to be enabled for the game to be played. Bet per line is available, for the five lines as we previously mentioned, from $0.1 to $1.0. There are five symbols in the Mexican theme which are rose, guitar, cactus, cabana, sun, maracas and Bandido Bean. The Tacos symbol is there appearing in single double and triple tacos as it acts as the bar symbol.
Just as any classical games, they pay when they appear three in line, but there are exceptions, and some symbols pay for two in a line. Mr. Bean is the wild symbol, making the game even funnier and interesting.
There is a new feature called the Nudge in the Jumping Beans slot game, where after normalpayouts are awarded the Auto Nudge feature comes and shakes the screen, getting down all the symbols from above the rail to the rail or lines, for them to be played on. Mr. Bean and Mrs. Bean appear above or below, helping and boosting the game after a win has been awarded. If the player is lucky enough to be paid after the Auto Nudge, he will receive payment in the same spit, and win 10 free spins if three Mr. Bean symbols appear anywhere on the rails, not on just one rail. Now those 10 free spins are special, as if any Mr. Bean, Mrs. Bean or Bandido Beam appear anywhere on the rails, that counts as the Bonus Beans tally, and an award follows for the player. Depending on the number of beans in the 10 free spins, the player receives the award after them.
The game has six levels. Depending on your luck 3, 4 or 5 beans take the player to the first level and award 5 times the bet. The second level is with 6, 7 or 8 beans on the second level with 10 times the bet. 9, 10 and 11 on the third with 15 times the bet. Fourth level is 12, 13 or 14 beans with 25 times the bet. On the fifth level there are 15, 16 or 17 with 60 times chance of the triggering bet and 18 beans take on the last level with 100 times the triggeringbet. The free spins can appear only one per person, that means next free spin will be after the machine hits 0 points. Don't forget to check the online sports betting and win the jackpot.
Posted on | September 4, 2015 | No Comments
After an excellent 2014-15 campaign, Southampton are looking to press on this season as they try to build on their seventh-placed finish. Ronald Koeman's side earned a place in the Europa League but were knocked out of the early qualifying stages by Denmark outfit FC Midtjylland after a 2-1 aggregate defeat. While this was obviously a massive disappointment at the time, Saints should see the positives and try to emulate last season's excellent league position this term. If they can secure back-to-back top-eight finishes, Southampton will have firmly established themselves as a dominant Premier League outfit and will have once again silenced their critics after a busy transfer window.
Southampton were criticised last season after they sold the likes of Dejan Lovren, Adam Lallana and Rickie Lambert – all of whom were key components of their successful 2013-14 campaign. However, new manager Koeman completely changed their tactics and style of play, adopting a much more efficient and effective approach than Mauricio Pochettino's aggressive, pressing formation. Koeman's decision ultimately paid off as Saints finished seventh, and threatened to break the dominance of England's top clubs after spending a large chunk of the season in and around the top four. Although they struggled towards the end of the season, Southampton were still one of England's most impressive performers in the 2014-15 campaign.
Koeman has done an absolutely sensational job in charge of Southampton, considering he had no control over their transfer dealings before arriving at the club. The Dutchman has had an instant impact at St. Mary's Stadium and some are even estimating that Southampton could finish as high as sixth this term. While that may be a tad far-fetched, they are capable of going on an unbeaten run and, when this article was produced, Saints were priced at 9/2 with betfair to finish in the top six this season.
While Southampton are more than capable of achieving similar results again this season, there are a number of other clubs that are threatening to push on and finish in the top half of the Premier League. Crystal Palace, Swansea City and Stoke City all enjoyed advantageous transfer windows and strengthened their starting line-ups while adding plenty of depth to their squads. Alan Pardew's men acquired Yohan Cabaye from Paris Saint-Germain while Patrick Bamford has also joined the club on loan from Chelsea. Cabaye teamed up with Pardew during their time at Newcastle United and has slotted in comfortably at the heart of the Eagles' pacey midfield.
Meanwhile, Garry Monk's Swansea have also invested wisely and, despite facing both Chelsea and Manchester United in their opening four league fixtures, are currently unbeaten. Andre Ayew, who joined the club on a free transfer from AS Monaco, has been a revelation at the Liberty Stadium and has already formed an incredible relationship with fellow strike partner Bafetimbi Gomis, who has scored in each of Swansea's first four matches. The Welsh outfit are expected to enjoy a reasonable campaign and could well finish in the top ten this season.
Finally, Stoke City are Southampton's final rival for eighth spot and Mark Hughes deserves plenty of praise for his role in improving Stoke's general style of play throughout his time at the Britannia Stadium. Ibrahim Afellay, Marco van Ginkel, Glen Johnson and Xherdan Shaqiri all made the move to Stoke this summer, despite playing for the likes of Barcelona, Chelsea, Liverpool and Inter Milan. These players are all capable of enhancing Stoke's style of play and will ultimately help to improve their performances over the course of the season. The Potters are a force to be reckoned with this campaign, although it may take some time for their newer players to adapt to the Potters' setup.
Meanwhile, Saints also improved during the transfer window despite losing some influential performers. Jordy Clasie was an excellent purchase to replace Morgan Schneiderlin, who joined Manchester United earlier in the summer, while Virgil van Dijk will help to bring some stability and reliability to a much-changed defensive unit this term. The former Celtic man cost approximately £12 million but could feature at the heart of Southampton's defence for the next five years and is well worth the investment.
Victor Wanyama, who seemed almost certain to join Tottenham Hotspur this summer, will also remain at St. Mary's until the end of the campaign after the Kenyan opted to stay at the club. Wanyama had made it clear that he intended to move to White Hart Lane but changed his mind and is reportedly looking at extending his contract at Southampton. A lot can change in football but this was certainly a positive for Southampton after a difficult 12 months of transfer dealings. This time around, it could be argued that the Saints have improved despite losing Schneiderlin and Nathaniel Clyne, who joined Liverpool.
Although their transfer window wasn't quite as successful as the likes of Stoke, Palace and Swansea, Southampton have enjoyed a reasonable spell and Koeman will be more than happy with his current crop of players. However, it wouldn't be a huge surprise to see the Dutchman turn to the transfer market in January if Saints are struggling – something that he didn't do last season when Southampton were seeking an out-and-out goalscorer.
In summary, yes. Southampton are more than capable of securing Europa League qualification this term but may face a difficult task due to the increased levels of competition for a place in the top half this term. While Tottenham are failing to inspire, Palace and Swansea are looking extremely good and Saints cannot afford to give these clubs a head-start, particularly in the opening stages of the campaign. If Southampton can perform at their optimum level throughout the second half of the season, they will finish strongly and could pip the likes of Spurs and Swansea to an automatic Europa League spot.
Posted on | September 4, 2015 | No Comments
The new Premier League season is now well under way and we're beginning to get an idea as to how the campaign could develop. While there is little doubt the current table will look a lot different in May then it does now, the first few weeks of the new campaign have shown that a lot of those pre-season predictions as to which teams could be challenging for the title might not necessarily come to fruition. The likes of Chelsea, Manchester City and even Manchester United started the season being tipped by many to be in the mix come the final few weeks of the season, but the first few games of the campaign will have cast some doubt on whether that will be the case.
So, let's take an early look at how those early season favourites have fared during the opening weeks of this season.
Chelsea
The defending champions were rightly expected to be one of the strongest squads again this season, but things haven't exactly gone to plan for Jose Mourinho's men so far. Their opening day 2-2 draw with Swansea was followed by a humbling 3-0 loss at the hands of title rivals Manchester City, before the Blues finally picked up their first win of the season away to West Brom. If Chelsea fans thought that victory would be the catalyst to their campaign, a disappointing 2-1 defeat to Crystal Palace in the following game was a painful reminder that this might not be the season they thought it was going to be. Priced as far out at 6/1 at the time of writing with 32Red and 10Bet to win the title, Mourinho's side look to be facing an uphill battle to get back into this season.
Manchester City
The only Premier League club with a 100% record so far, it's fair to say Manchester City have put themselves in the driving seat. Following last season's disappointments, City were particularly active in the summer, signing Fabian Delph, Raheem Sterling and, most recently, Kevin De Bruyne. While we all know there is no guarantee that spending sizeable sums of money will result in winning the title, the players City have signed have proven they can succeed in the Premier League. It remains to be seen whether City can maintain their stunning start to the campaign, but the signs are certainly pretty promising and it's no surprise many believe this is their title to win.
Manchester United
For a season that started with a fair bit of promise, the opening few weeks of the new campaign have done little to convince that Louis van Gaal is going to guide United to the title in his second season in charge. As well as the ongoing David de Gea saga, the club still look extremely short in terms of goals following the departures of Robin van Persie, Javier Hernandez and Radamel Falcao this summer, and there still appear to be the same issues in both defence and the midfield that held United back in 2014/15. While the club have managed to secure their place in the Champions League group stages having beaten Club Brugge over two legs, a 2-1 defeat to Swansea showed just how much work is left to do for United to do if they want to be classed as genuine title contenders.
Arsenal
As seems to be the case every season, Arsenal started this season with a real belief that they could finally end their long wait to win the Premier League title. Despite a relatively quiet summer in terms of recruitment, with the only signing of any real note being goalkeeper Petr Cech, it was felt that the Gunners had a squad capable of challenging the likes of Chelsea and City. An opening day loss to West Ham didn't help ensure that good feeling remained, and it's been a mixed few weeks since then for Arsene Wenger's side. While the club have picked up wins over Crystal Palace and Newcastle, a 0-0 draw with Liverpool hasn't convinced gamblers betting with the likes of 32Red that this is really going to be the season Arsenal fans so desperately want and it could be another term of frustration for the north London club.
Posted on | August 28, 2015 | No Comments
The opening weekend of the new Serie A season produced a shock result as champions Juventus were beaten 1-0 at home at Udinese.
While it would be unwise to make knee-jerk reactions to the defeat and what it means for the rest of the season, it certainly raises the question as to whether Juventus are vulnerable this season. And, if so, which team are most likely to capitalise?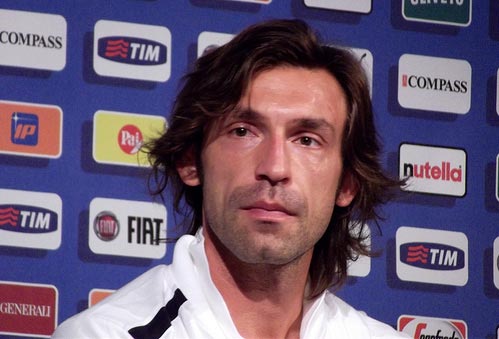 The defeat by Udinese was the first time Juventus had lost in the league in Serie A since January 2013. It was also only the sixth time in 48 games at home that they had actually failed to win. It's certainly not a defeat that's going to dent odds in the region of 8/11 for the title in the Serie A betting. But it's a defeat which does suggest this season is going to be more difficult for Massimiliano Allegri's side.
Since finishing last season 17 points clear of Roma for the second year in a row, Allegri has seen several key players leave the club from important positions.
Andrea Pirlo's decision to head to Major League Soccer has left Juventus shorn of tremendous experience and influence in midfield. There was certainly no sign last season that age was catching up with the 36-year-old and his ability to dictate the tempo will be sorely missed. Sami Khedira is a fine defensive midfielder, but he has different qualities to Pirlo.
Seeing Arturo Vidal go to Bayern Munich has also taken even more quality out of Juventus' midfield, while Carlos Tevez has returned to Argentina to join Boca Juniors and his spirit, along with goals, will be a huge loss. Paulo Dybala and Mario Mandzukic have the potential and pedigree to score goals, but it's going to be a major challenge for them to replicate the attitude of Tevez.
At the moment, it is certainly debatable whether the players Juventus have signed are equal to those they have lost, never mind improvements. It's going to take time for the new signings to settle into the squad and the style Allegri plays, and that's why it would be silly to think Juventus shouldn't still be considered as title favourites.
But it will certainly give their title rivals hope and perhaps the club who could be in the best position to profit from any decline in Juventus' standards are Inter Milan.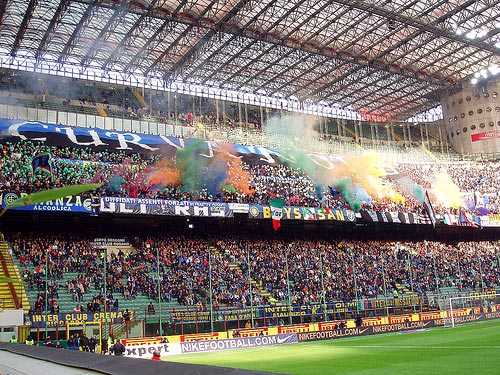 Posted on | August 18, 2010 | No Comments
The video replay one of the most discussed topic in football in the recent years.
Everyone expects from the referees to be perfect, or at least to reduce the mistakes during the games but it looks that this is a very hard task to do. So everyone tries to find solutions, and Fifa is pressed from all sides to come with an alternative.
In the first phase Fifa tried the system with 6 referees, tested it in Europa League, but even this solution doesn't seem to be better. There were also speculations that the ball should contain a chip to signal when the ball passes the line of the goal but the solutions is not well seen by the specialists.
So at the moment it looks like the only viable solution is the video replay.Regarding the video replay the opinions are divided with a plus for it. Fifa is pressed to take a decision especially after the World Cup mistakes, when some of them proved to be crucial.
So after rugby, basketball, tennis or american football we might have video replays also in football. This decision would bring advantages but not only.
At advantages we can mention fewer mistakes that can decide games and fewer scandals. On the other side the spirit and the charm of the game would suffer.  Imagine for example a game show with a similar setup – a Who Wants To Be Millionaire Online Game for example would take so long and become boring. Also the game could have more than 10 minutes of additional time which could determine the players to lose their patience  awaiting for the verdict, the fluidity of the game could also suffer.
The final decision will be taken in November but there are chances for a positive answer.
keep looking »
Get a free bet when you register a new online bookmaker account.
Go to www.JustBookies.com for all your sports betting needs.
Australia online betting from Free Bets and bookmaker reviews.
Latest videos
Primera Division Real Madrid 0 – 2 Barcelona 2009 – 2010 video
Serie A Fiorentina 2 – 2 Inter 2009 – 2010 video
Cesc Fabregas goals video
Sports Sites that I like