Posted on | April 20, 2023 | No Comments
The midfield is often considered the heart of a football team, the engine that drives the team forward, and the platform for attacks and defenses. Over the years, football has seen some of the greatest midfielders of all time, who have dazzled fans with their creativity, vision, passing range, and goalscoring ability. In this article, we will take a look at the top 10 midfielders of all time.
Pele: While many remember Pele for his striking prowess, he was also an exceptional midfielder during his playing days. Pele had great vision, dribbling skills, and a fantastic ability to play a killer pass.
Diego Maradona: Maradona was a magician on the field, and his skills as a midfielder were a huge part of his success. He was blessed with sublime ball control, vision, and the ability to pick out a pass or score a goal.
Johan Cruyff: Cruyff revolutionized the game of football with his total football philosophy, and he was a fantastic midfielder who could play anywhere in the midfield. He had great vision, dribbling skills, and an eye for goal.
Zinedine Zidane: Zidane was a master of the game, and his skills as a midfielder were second to none. He had a great touch, fantastic vision, and could play a pass that could split any defense.
Xavi: Xavi was the heartbeat of Barcelona's success during their golden era, and his passing range and vision were exceptional. He was also a tireless worker and could control the tempo of a game.
Andres Iniesta: Iniesta was a fantastic midfielder who could play in any position in the midfield. He had great dribbling skills, fantastic vision, and could score crucial goals.
Michel Platini: Platini was a midfield genius who had an incredible scoring record for a midfielder. He was a fantastic passer of the ball and had a great ability to find space.
Lothar Matthaus: Matthaus was a versatile midfielder who could play in any position in the midfield. He had great vision, an excellent range of passing, and was a fantastic tackler.
Frank Lampard: Lampard was a goalscoring machine for Chelsea and was also a fantastic midfielder. He had great vision, an excellent range of passing, and could score crucial goals.
Steven Gerrard: Gerrard was an all-action midfielder who could do everything on the field. He had great vision, an excellent range of passing, could score goals, and was a fantastic leader.
In conclusion, the midfield is an essential part of any football team, and these players were some of the greatest midfielders of all time. They had exceptional skills, fantastic vision, and an ability to influence games with their passing, dribbling, and goalscoring ability. Their legacy will continue to inspire generations of footballers to come.
Posted on | April 10, 2023 | No Comments
Throughout the history of football, there have been many great players who have played for several clubs throughout their career. However, there are also some players who have remained loyal to their club and have played for only one team throughout their entire career. These players are truly special, as they have shown immense dedication and loyalty to their team. In this article, we will take a look at the top 5 players who have played only for one club.
Francesco Totti (AS Roma) – Totti is widely regarded as one of the greatest Italian players of all time. He spent his entire career at AS Roma, where he made his debut in 1992 and retired in 2017. Totti scored a total of 307 goals for Roma in 786 appearances, making him the club's all-time leading scorer. He won the Serie A title once, two Coppa Italia titles, and the Supercoppa Italiana twice during his career.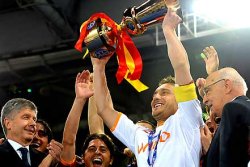 Ryan Giggs (Manchester United) – Giggs is a Welsh former professional footballer who spent his entire career at Manchester United. He joined the club's academy at the age of 14 and made his first-team debut in 1990. Giggs went on to play for Manchester United for 24 seasons, winning an incredible 34 trophies during his career. He made a total of 963 appearances for the club, scoring 168 goals.
Carles Puyol (FC Barcelona) – Puyol is a retired Spanish professional footballer who played his entire career at FC Barcelona. He made his first-team debut in 1999 and went on to play for the club for 15 seasons, winning numerous trophies along the way. Puyol won six La Liga titles, three Champions League titles, and two Copa del Rey titles during his career. He made a total of 593 appearances for Barcelona, scoring 18 goals.
Paolo Maldini (AC Milan) – Maldini is a retired Italian professional footballer who played his entire career at AC Milan. He made his first-team debut in 1985 and went on to play for the club for 25 seasons. Maldini won an incredible seven Serie A titles and five Champions League titles during his career. He made a total of 902 appearances for AC Milan, scoring 33 goals.
Tony Adams (Arsenal) – Adams is a retired English professional footballer who spent his entire career at Arsenal. He joined the club's academy at the age of 14 and made his first-team debut in 1983. Adams went on to play for Arsenal for 22 seasons, winning numerous trophies along the way. He won four Premier League titles, three FA Cups, and two League Cups during his career. Adams made a total of 669 appearances for Arsenal, scoring 48 goals.
In conclusion, these players are truly remarkable and have shown immense loyalty and dedication to their respective clubs. They have all achieved great success during their careers and will forever be remembered as legends of the game.
Posted on | April 8, 2023 | No Comments
Pep Guardiola is undoubtedly one of the greatest football managers of all time, having won numerous titles with Barcelona, Bayern Munich, and Manchester City. However, despite his immense success, he has yet to win the UEFA Champions League since leaving Barcelona in 2012.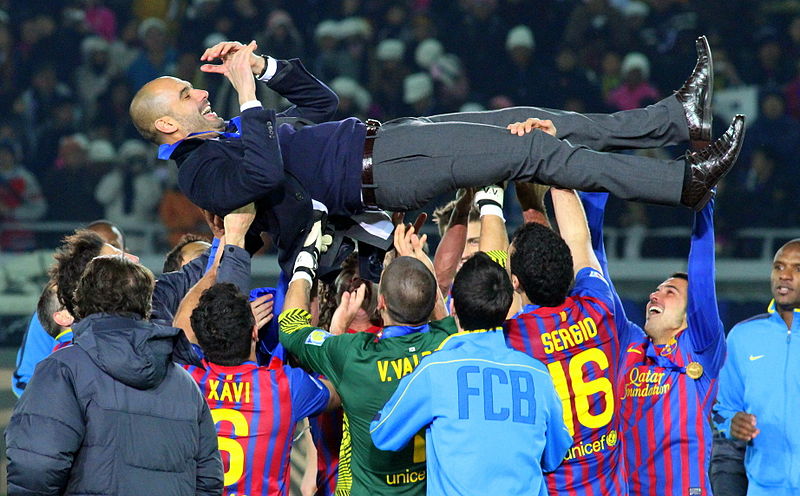 In this article, we explore the top 5 reasons why Guardiola has struggled to replicate his Champions League success at Barcelona:
Tactical inflexibility
One of the key criticisms of Guardiola's management style is his tendency to stick rigidly to his tactical philosophy, even when it doesn't work. At Barcelona, his "tiki-taka" possession-based style of play was incredibly effective, but at Bayern Munich and Manchester City, he has been accused of being too one-dimensional in his approach. Guardiola's reluctance to adapt his tactics to suit his players or opponents has led to some frustrating results in the Champions League, particularly against more defensively disciplined sides.
Defensive frailty
Another issue that has plagued Guardiola's teams in the Champions League is their defensive vulnerability. Despite his reputation for producing attacking and possession-based football, Guardiola has often struggled to find the right balance between attack and defence in Europe's top competition. His teams have frequently been exposed on the counter-attack or set pieces, and have struggled to keep clean sheets against the best teams in the competition.
Lack of squad depth
Guardiola has often been accused of neglecting his squad depth in the Champions League, particularly at Bayern Munich. Despite having an incredibly talented starting XI, Guardiola's reluctance to rotate his squad or give opportunities to younger players has left his teams vulnerable to injuries and fatigue in the latter stages of the competition. This has often led to his teams underperforming or being knocked out prematurely.
Over-reliance on individual brilliance
At times, Guardiola's teams have been accused of being over-reliant on individual brilliance, particularly in attack. While his teams have always possessed an abundance of attacking talent, they have sometimes lacked the collective cohesion and teamwork required to succeed in the Champions League. Guardiola's focus on individual talent has sometimes come at the expense of the team's overall tactical plan, leading to disjointed performances in crucial matches.
Unlucky draws
Finally, it's worth noting that Guardiola has also been unlucky with some of the draws he has received in the Champions League. Despite being one of the best managers in the world, he has often found himself facing tough opposition in the early stages of the competition, which has made it difficult for his teams to progress. Injuries and suspensions have also played a role in some of Guardiola's Champions League disappointments, further limiting his ability to field his strongest teams.
In conclusion, while Guardiola's Champions League record since leaving Barcelona may not match his incredible success at the Catalan club, it's clear that there are a number of factors that have contributed to this. From tactical inflexibility to defensive frailty, lack of squad depth, over-reliance on individual brilliance, and unlucky draws, there are many challenges that Guardiola has faced in his quest to win Europe's top club competition once again. However, with his immense talent and determination, it's likely that he will continue to strive for Champions League glory in the years to come.
Posted on | April 7, 2023 | No Comments
The recent results at PSG have again brought into discussion the fact that Lionel Messi should have not left Barcelona. Messi was harshly charged by the PSG fans who consider that Messi does not give 100% for the club as he does for the national team.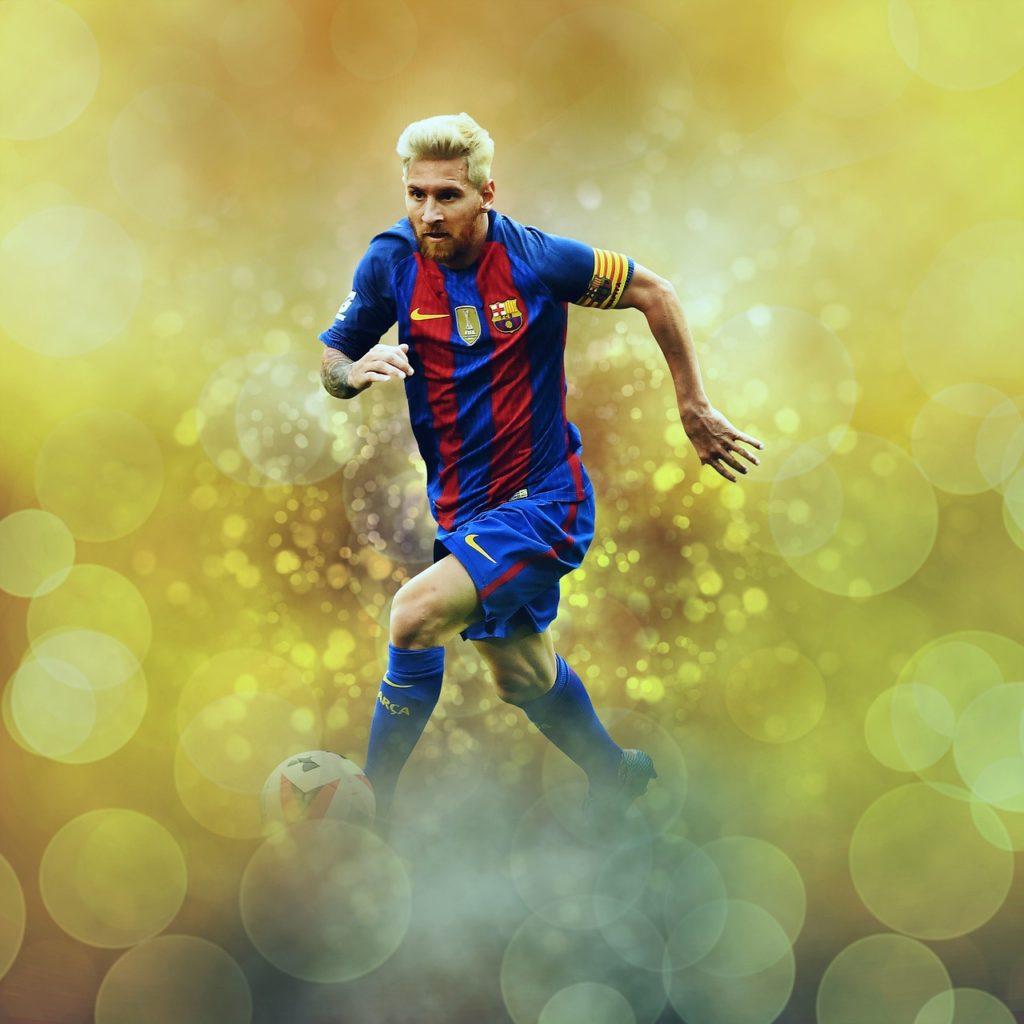 Lionel Messi, widely regarded as one of the greatest football players of all time, made waves in the summer of 2021 with his shocking decision to leave his beloved club Barcelona after 20 years. The news was met with despair among Barcelona fans worldwide, as they tried to come to terms with the fact that their talisman would no longer be leading the team.
However, the question on the minds of many was why would Messi decide to leave a club that he has been with for most of his career?
Here are a few reasons why Messi should not have left Barcelona:

1. Lack of Proper Planning Barcelona has been in a state of turmoil for the past few years, with financial difficulties and lack of proper planning making it easy for players like Messi to consider switching to other clubs. It is believed that Messi was unhappy with the club management, which resulted in a highly publicized row that led to his decision to leave.
Barcelona has been in dire need of better leadership and planning, and the departure of their star player could signal a further decline in the team's fortunes.

2. Lack of Familiarity With Other Clubs Another factor that may have contributed to Messi's decision to leave Barcelona is the lack of familiarity that he has with other clubs. Messi has never played for any other team aside from Barcelona, and this could make it challenging for him to find his footing in a new team. While Messi has the talent and skill to excel in any team, he may find it difficult to adjust to a new environment.

3. Lack of Emotional Connection Messi has a deep emotional connection with Barcelona, which he has described as his second home. Barcelona was the club that nurtured him in his early years and provided him with the platform to develop into the football legend he is today.
His decision to leave the club may have been a culmination of a series of events that left him feeling unappreciated and undervalued. This lack of emotional connection to a new club could make it difficult for him to find the same sense of belonging.
Although Lionel Messi has left Barcelona, his emotional connection to the club remains strong. Nevertheless, it remains to be seen whether he will find a similar level of success and belonging in his new club, where the expectation levels will be the same or even higher than what he experienced at Barcelona. The club's loss of their star player leaves many questions to be answered, and only time will tell whether they will recover from this setback.
The seven Golden Ball winner's contract with PSG expires this summer and it's believed that the Argentinean superstar will not continue at Parc des Princes.
The question now is. Will Lionel Messi return to Barcelona? This would be a huge and important step for Barcelona in their try to return to the glory days in European competitions.
Posted on | October 10, 2022 | No Comments
Qatar will serve as the host country for the 2022 FIFA International Cup, which will be held in the Middle East for the very first time in the tournament's history. The FIFA World Cup is considered to be the most prestigious competition in all of world football and when this event is on, millions of people around the globe turn on their TV and visit their local pubs with their friends and family to watch their nation play ball. Also, during the World Cup, there are online sports bookies like in2bet that offer fantastic odds, promotions and much more throughout the tournament. With this online platform, you have the available chance to increase your bankroll as there are numerous markets and selections you can choose from. Nevertheless, within this article, we will be telling you four very interesting facts about the 2022 Qatar World Cup that you most likely don't know about.
This will Be The First-ever World Cup to be Played in the Middle East
The competition will be held in Qatar, making it the first time that it has ever been staged in a Middle Eastern country. In 2010, Sepp Blatter chose Qatar as the country that will host the World Cup, beating out competitors like the United States of America, South Korea, Japan, and Australia. After some time had passed, we learned that two members of the FIFA Executive Committee had their voting rights suspended as a result of claims that they would take money in return for their votes.
Only Eight Stadiums are Available for the 2022 World Cup
The fact that Qatar will host the 2022 World Cup in many locations is just another exciting aspect of this event. Qatar has only committed to hosting the World Cup in eight different stadiums for the tournament, which is the fewest number of stadiums for a World Cup. In point of fact, out of the eight locations that have been chosen to host the event, only one of the stadiums will undergo a comprehensive renovation, while the other seven will be brand new buildings located somewhere inside the nation.
This will be the First World Cup Played in the Winter Months
The tournament scheduled for 2022 would be the very first time that the winter version of the World Cup was held in the Northern Hemisphere. Historically, the World Cup has always been played during the summer months in the Southern Hemisphere. This is due to the fact that this is the time of year when the area is experiencing winter weather.
When Qatar is taken into consideration, the situationbecomes more complicated. Temperatures in Qatar may reach worryingly high levels, reaching as high as 50 degrees Celsius on occasion, despite the country's location in the Middle East. Under these circumstances, it may be very difficult to successfully stage any kind of world cup.
As a result, in order to address the difficulties that the climate in Qatar presents, the FIFA World Cup has been shifted from its typical summertime slot to the months of November through December.
Alcohol Will be Available in Fan Zones
To ensure that the next FIFA 2022 tournament is a major success, Qatar is pulling out all the stops, and the fan zones will play a significant role in that effort. Up until very recently, there was a lot of speculation over the accessibility of alcoholic beverages in Qatar when the World Cup was taking place. However, despite the fact that supporters may not be able to purchase alcohol inside the stadiums, Qatar has undoubtedly devised a solution that has a good chance of being successful.
There will be fan zones established all around the nation, and the cost of alcoholic beverages will be discounted in such locations. Fans would be able to watch live action directly from the fan zones at the Qatar world cup while also enjoying discounted booze.
Posted on | August 18, 2010 | No Comments
The video replay one of the most discussed topic in football in the recent years.
Everyone expects from the referees to be perfect, or at least to reduce the mistakes during the games but it looks that this is a very hard task to do. So everyone tries to find solutions, and Fifa is pressed from all sides to come with an alternative.
In the first phase Fifa tried the system with 6 referees, tested it in Europa League, but even this solution doesn't seem to be better. There were also speculations that the ball should contain a chip to signal when the ball passes the line of the goal but the solutions is not well seen by the specialists.
So at the moment it looks like the only viable solution is the video replay.Regarding the video replay the opinions are divided with a plus for it. Fifa is pressed to take a decision especially after the World Cup mistakes, when some of them proved to be crucial.
So after rugby, basketball, tennis or american football we might have video replays also in football. This decision would bring advantages but not only.
At advantages we can mention fewer mistakes that can decide games and fewer scandals. On the other side the spirit and the charm of the game would suffer.  Imagine for example a game show with a similar setup – a Who Wants To Be Millionaire Online Game for example would take so long and become boring. Also the game could have more than 10 minutes of additional time which could determine the players to lose their patience  awaiting for the verdict, the fluidity of the game could also suffer.
The final decision will be taken in November but there are chances for a positive answer.
keep looking »
Have you ever wondered if sports betting and online gambling are legal in America? We came across Casinous.com, a comparison site that provides players with useful information regarding gambling laws.
The number of online casinos increasingly rising in the United States. With the rise of online casinos, criminals also see an opportunity to come up with illegal and unregulated casinos. Before playing, check the credibility of those online casino sites to see if they are legit or scam.
When it comes to searching for the top uk casino in the UK, choiceonlinecasino is one of the most trusted casino directories. Their dedicated team of experts reviews and recommends only regulated sites in the UK. Make sure you read reviews before signing up with any of the casinos.
Sports Sites that I like