Posted on | July 20, 2010 | No Comments
The Croatian international Eduardo is very close to a move to Shakhtor Donetsk according to latest reports in England.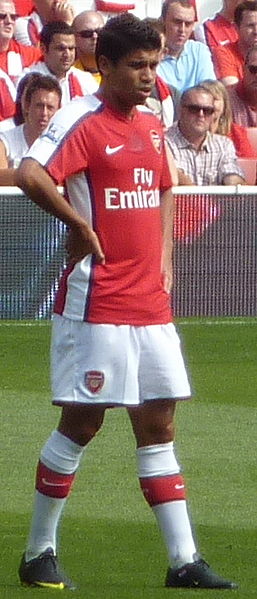 The talented striker was in the attention of Lyon, Valencia or Aston Villa but it looks that the Ukrainians are in pole position.
Eduardo failed to rediscover his best form after that horrific injury from February 2008 and this move might revive his career.
Shakhtar are also playing in Champions League almost every year, so also from this point of view everything is perfect for the 27 year old footballer.
As we get used in the last couple of years the clubs from Ukraine and Russia invested a lot of moneys in football, and sports in general, so also from the financial point of view the move is not a bad one.
The transfer sum is around £6 millions and Eduardo is supposed to have agreed a 3 year deal.
Another good argument will be the fact that he will play alongside his national teammate  Dario Srna. There are reports that suggest that Shakhtor head coach asked his captain to convince Eduardo to join them. Also in the team there are a lot of Brazilians and the style of play fits him.
Lucescu declared that he was interested in signing the player also before moving to Arsenal and that he is very happy with the acquisition.
Eduardo started his senior career at Dinamo Zagreb where he played before moving to Arsenal.

Comments